Perhaps the most world-famous beer , it began its journey about two centuries ago, at the same time as the gigantism of British colonialism. A new kind of beer had to be made, for the hot climate of India, and the long sea voyage from old Albion to the military and other personnel living in this chaotic and remote colony.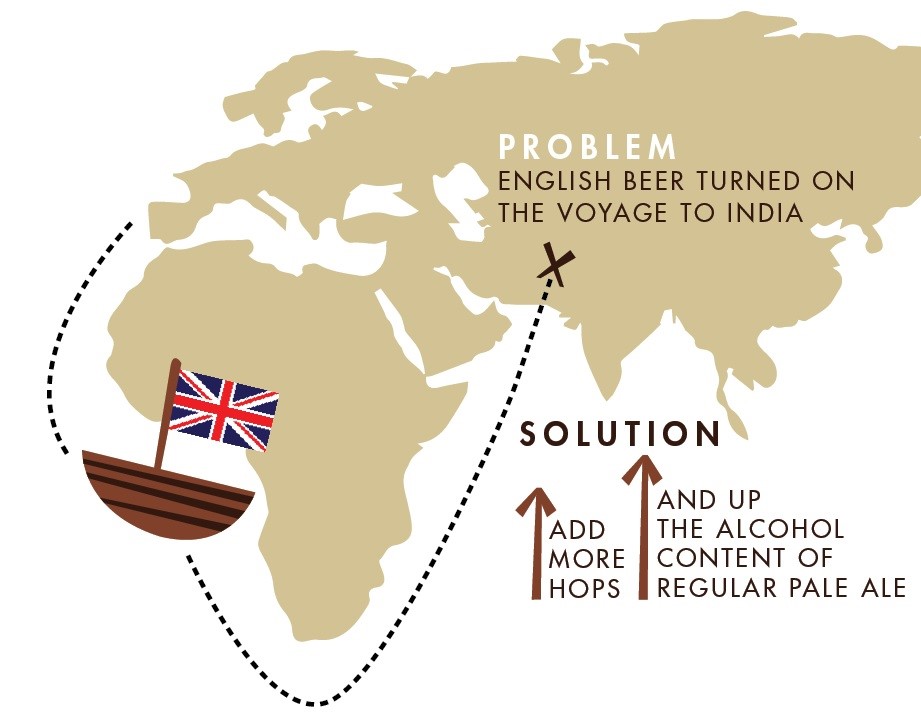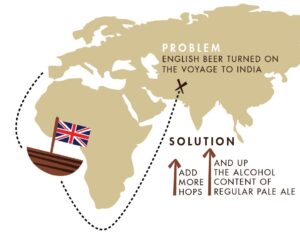 And yes IN the INDIA PALE ALE (IPA).
A beer with quite large doses of hops (acts as a preservative, and gives the aromatic characteristics of the beer), as well as increased alcohol, which could withstand this long journey.
In 2014 IPA sales increased by 450% (BERR CATALOG), and about 100 new labels were added, and the trend is constantly increasing. British Recipes also crossed the Atlantic, where the CRAFT brewery revolution began about 30 years ago.
The trend is on the rise in Europe as well, as consumers turn to and reward more refined and quality beers from local microbreweries. The challenge now for microbrewers is to make a beer with huge amounts of high quality hops, with increased alcohol.
A road race with winners… consumers.
Related Products